Our Home
Following the birth of her son, Lief Anne Stiles' passion for design was reborn. After years as a school teacher and reading specialist in New York City, Lief relocated to Richmond, Virginia in hope to express her deep knowledge of children in a different manner.
In 2014, 1Z 2Z 3Z Baby & Toddler Boutique was born. 
At 1Z 2Z 3Z, we know days with your little ones are the most precious. We want to help make those moments even sweeter with treasures that help create your best of memories.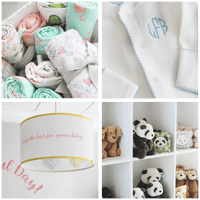 Find us in Richmond, Virginia
401 Libbie Avenue
Suite 4
Open Monday through Saturday 
10 am to 5 pm